About Me
| | |
| --- | --- |
| Status: | Offline |
| Profile views: | 38,468 |
| Gender: | Female |
| Ethnicity: | Loup garou/Cherokee/German/Russian/Irish &English |
| Age: | 23 |
| Location: | Florida |
| Interests: | Manga, anime, books, the outdoors, wolves and making new friends Just to name a few |
| Comment posts: | 16,848 |
| Forum posts: | 65 [view posts] |
| Profile URL: | http://www.anispace.net/user/wolfmistress |
| Join date: | August 28, 2010 |
| Last seen: | 9 hours ago |
Bio
RS:Single
Echoing Silence Guild Member: Navigator/Scout

Wolf form
My inner demonic wolf
What type of Wolf are you?
My Results:
Your an Alpha!
Your the leader of the Pack! Your strong, fast, sporty, and more!
Blood Moon Pack
My Poem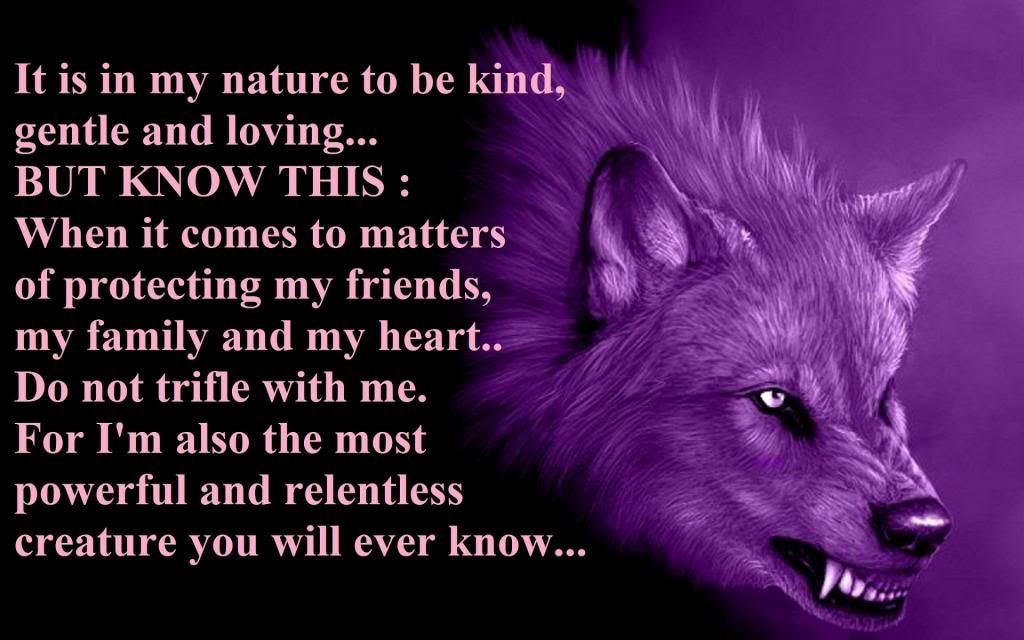 Never Deletes
My good friend Tom and I
My good friends hurt them and you deal with me
(feel free to make and send me some pics and I will put them up
Sexy ladies with wolves
What Anime Element Are You?
My Results:
Your Anime Element is Fire! You are very determined and confident most of the time. You can lose your temper quite easily but you are also very protective of the people you care about.
Ways to get a girls heart
╔╦╦╦╦═╗Put this on your page
║╩║║║╔╗if you give free hugs!
╚╩╩═╩═╝