---
---
This was interesting indeed. I am an ENTJ Type.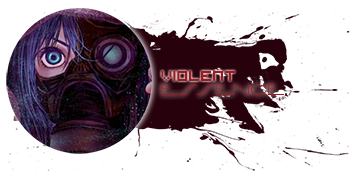 ☠
Nothing is certain, make the right choices.
☠
---
Forum moderators

Posts: 1231
Joined: 22 Sep 2013, 11:06
An INTJ of the turbulent variant.
---
Anispace Apprentice

Posts: 654
Joined: 19 Aug 2012, 10:45
INTP
---
I did not take the test above.
But previous tests indicate that I am an INTJ.
"When you don't fit in anywhere in the world, what should you do?
Carve yourself to fit the world...? ...Or carve the world to fit
you?!"


C.C.C (Crazeye's Creative Corner)
◕‿◕

My enter key & spell-checker are morons!

---
Anispace Pro

Posts: 1156
Joined: 17 Jul 2012, 15:06
ENFP
;3;
"The most charming, badass, ladies man of the group?"~ *teeth sparkle*
EternalSpring wrote:If we had a whole world of Stefan's, there would be no war.
bloody murder wrote: Stefan for President. 2016,
C:
---
---
---
Anispace Pro

Posts: 1369
Joined: 27 Dec 2012, 09:51
---
Anispace Cadet

Posts: 156
Joined: 10 Jul 2013, 20:06
INFJ
..Conker the King... king of all the land! Who'd a thought that?..
---
Users browsing this forum: No registered users and 2 guests