Moderator: RukiaKuchiki
Karote wrote:Horror/Thriller titles ;

Deadman Wonderland
Death Note
Eden no Ori
Gantz
Uzumaki
Gyo
Claymore
deadman wonderland is a good one
---
Anispace Apprentice

Posts: 218
Joined: 27 Oct 2013, 07:06
Styles wrote:

Karote wrote:Horror/Thriller titles ;

Deadman Wonderland
Death Note
Eden no Ori
Gantz
Uzumaki
Gyo
Claymore

deadman wonderland is a good one
Agreed
I wanna die
---
Posts: 23
Joined: 22 Jan 2014, 12:11
Karakuridouji Ultimo
Deadman Wonderland
---
pffft! none of these hold a candle to Kingdom.

Kingdom>everything.

Kingdom is amazing.
---
I really enjoyed Marmalade Boy
---
Anispace Cadet

Posts: 193
Joined: 04 Feb 2012, 00:27
Manga that i've read
✔ First Love - (Leon Rosas x Miyu)
✔ Kare First love -
✔ Cat Street - ( Keito Aoyama x Kouiche Mine)
✔Koi Hirari - ( Sumire x Kazuki)
✔Matsuri Special -(Hanyuu Matsuri x Shigematsu)
✔ Color(Mimori AO) - (Kiuchi Touta x Hoshino Sumire)
✔Help - (Kausaka Shin x Abe-Sensei)
✔Chocolate Cosmos - (Sakurai Sayuki x Hagiwara Katsuya)
✔Kimi ga Suki &Kimi ga Suki PLUS - (Aki Murakami x Shinobu Mase)
✔16 Life - (Takase Sasuko x Kajiura Saya)
✔ Ashita Dorobou - (Ashita Tendou x Miyasako Kyouichi)
✔ Kanata Kara - (Noriko x Kizark)
✔ Hadashi De Bara Wo Fume (Soichiro Ashida x Sumi Kitamura)
✔ Nineteen, Twenty one()
✔ Shinobi Life (Beni x Kagetora)
✔ Watashi no megane-kun ( Megane x Chouko)
✔Haruyuki bus
✔Teen spirit
✔Hapi mari (Mamiya chiwa x mamiya hakuto)
✔ Ichigo Channel (Ichiko x Kanzaki)
✔Cherry Juice- (Minami x Otome)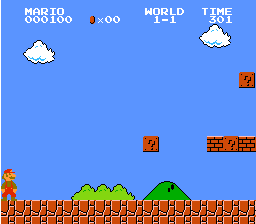 ---
Anispace Cadet

Posts: 193
Joined: 04 Feb 2012, 00:27
Well i guesd all of them is good. Most of them is romance and shoujo manga :3. And all of them is complete hoped they can help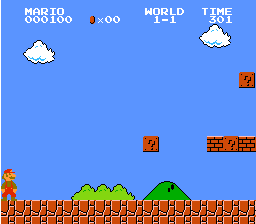 ---
Anispace Apprentice

Posts: 391
Joined: 06 May 2014, 23:11
AizenxSosuke wrote:Karakuridouji Ultimo
Deadman Wonderland
Deadman Wonderland is truly amazing.
---
Hunter x hunter
This is your life and it's ending one minute at a time.
---
Anispace Pro

Posts: 1369
Joined: 27 Dec 2012, 09:51
---
Users browsing this forum: No registered users and 1 guest