ReZisty
No one deserved it more, Congratulations Claire.
---
This is surprising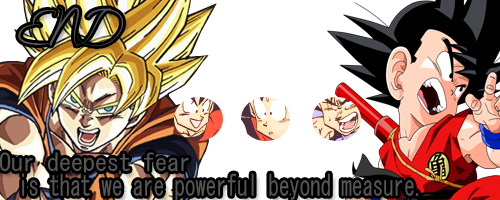 ---
Posts: 1
Joined: 04 Feb 2015, 17:28
Congratulations sky.
---
END wrote:This is surprising
Luffy promoting Skypiea to co-admin is the only surprising part for me. Sky was the next best option.
Hype!
---
You deserved it Sky.
        
DIE BITCH
---
Anispace Cadet

Posts: 85
Joined: 08 Aug 2009, 02:29
Congrats SKY..knew this would happen a while back..all we need now is good GM,s...hope the site improves now . Don't let me down ..
---
Anispace Apprentice

Posts: 368
Joined: 16 Aug 2012, 11:34
Wow, congrats Skypiea! She's very talented in editing profiles, and has a good taste in designing. She is a mature person, and can be a good friend if you need one!
---
Seth wrote:

The amount of bricks I am currently sh*tting at this news. He did it. It happened. Oh my gawd. My face right now.

Congratulations, Sky!!~ I look forward to the future plans for our website now that it has two admins!
Absolutely f l a b b e r g a s t e d.
I want to thank you all for taking your time to congratulate me. <3
Through simple observation. People manifest all sorts of signs unconsciously.
On va s'coucher moins nieseux!
---
Anispace Apprentice

Posts: 416
Joined: 28 Nov 2014, 07:54
---
Anispace Cadet

Posts: 170
Joined: 31 Dec 2014, 22:05
Sorry I'm a little late. D:
A well deserved title, congrats skypiea! I'm happy for you! :happy
Skysoldier wrote:Lunatique Designs. Making AniSpace less of an eyesore. One avatar. At a time.
---
Users browsing this forum: No registered users and 9 guests